General Dentistry in Tucson, AZ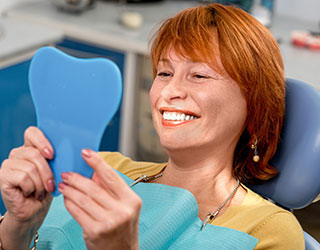 Adults need dependable dental care at every stage of their life. Whether you have a perfect set of teeth or need extensive dental work, the team at Old Pueblo Dental is ready to help with quality preventative treatments and restorative services. We understand that many grown-ups don't enjoy going to the dentist, but we also believe that a dental visit should never be a cause for anxiety. We provide sedation dentistry for adults as well as kids at Old Pueblo Dental. Your time at the dentist should always be pleasant.
Take care of your teeth at home, and let us take great care of them at Old Pueblo Dental. Call us at (520) 886-7575 to schedule an appointment for all your cosmetic dentistry and dental care needs.